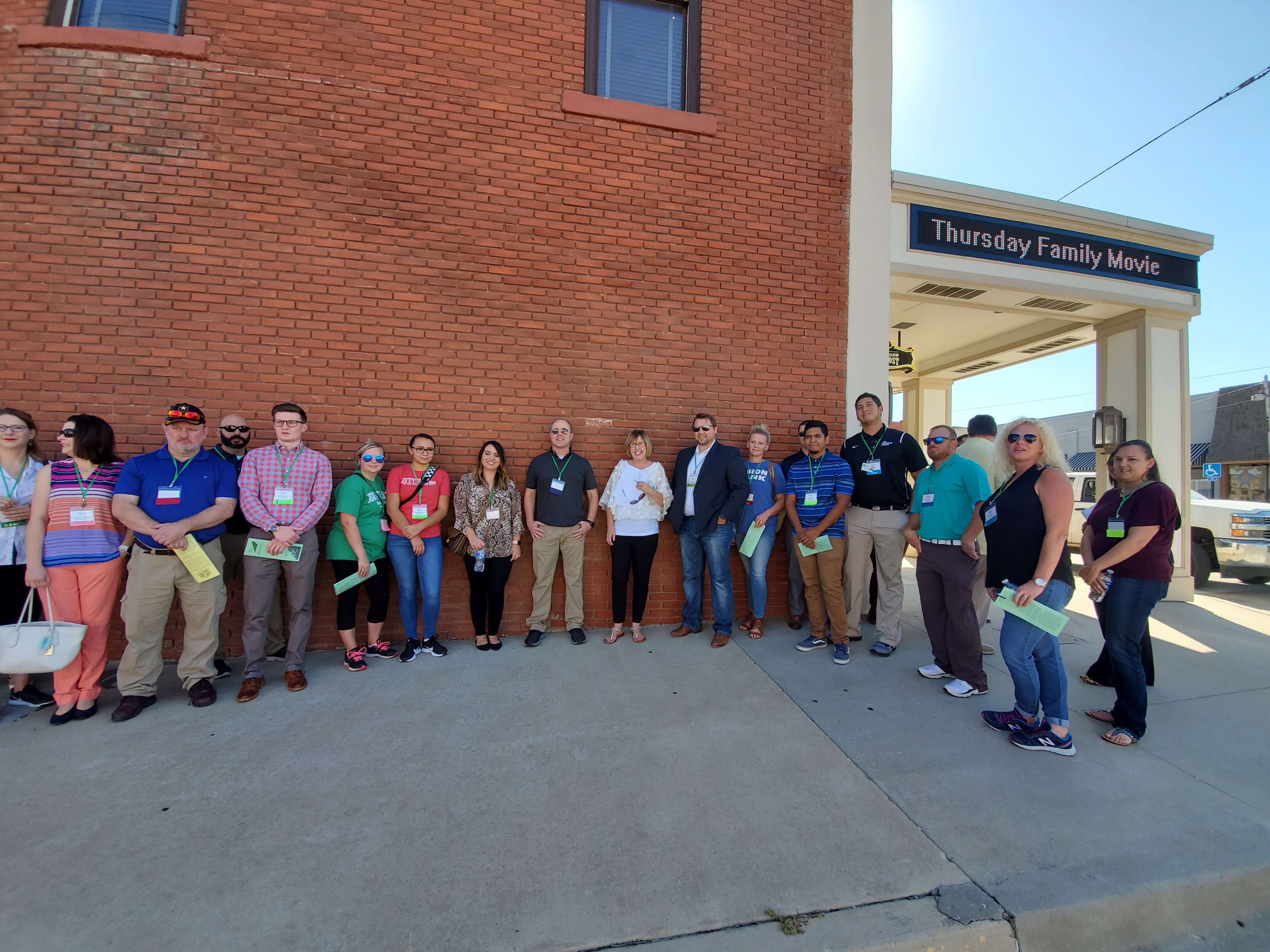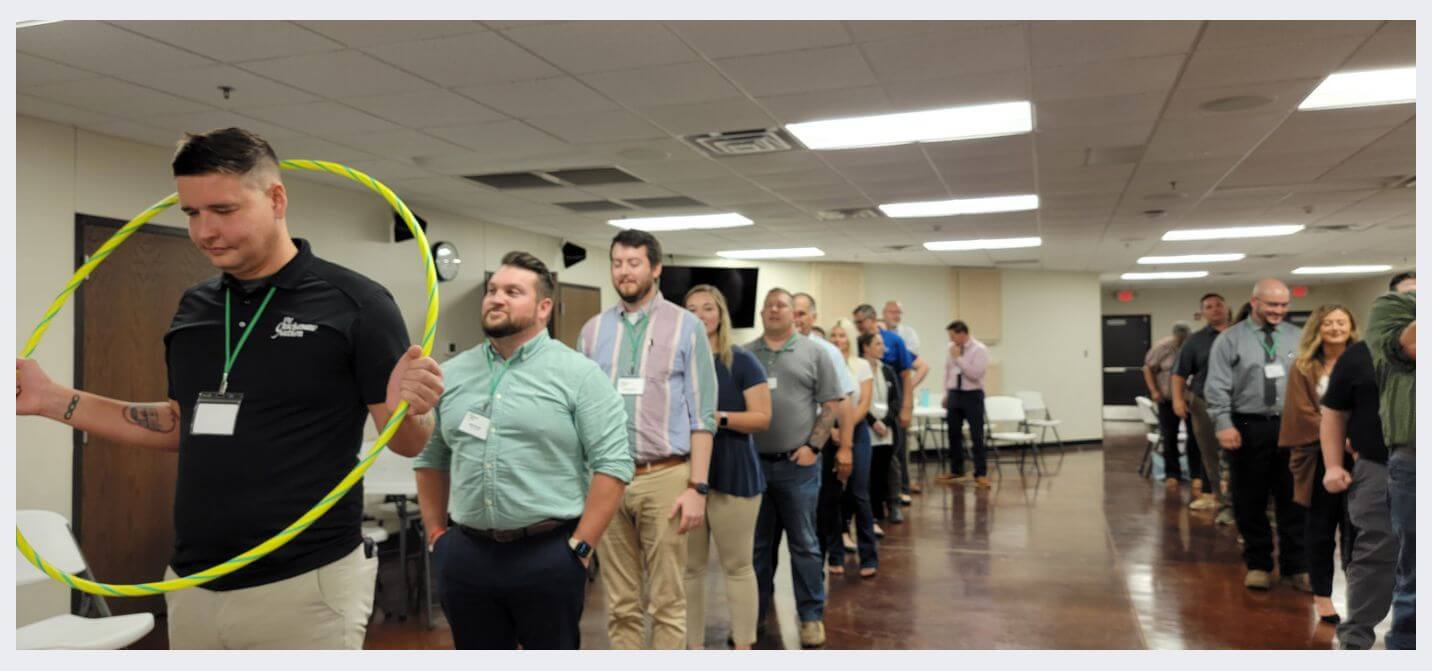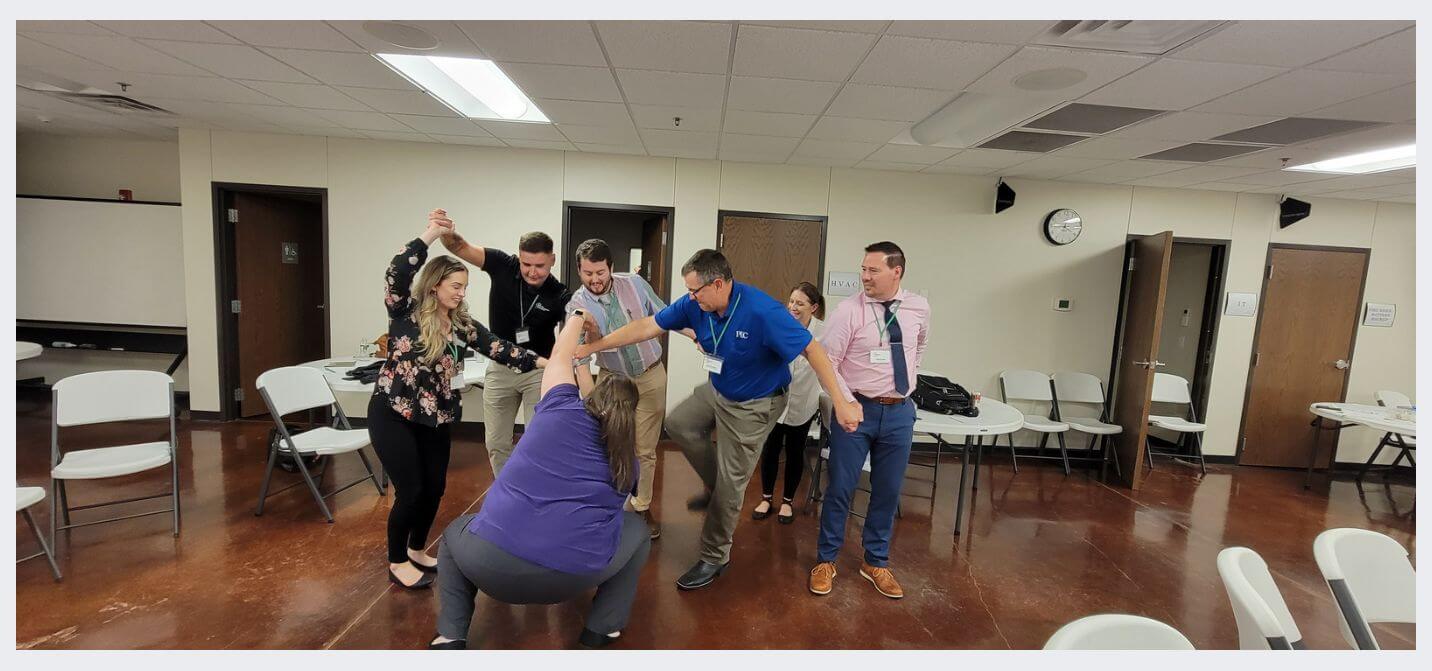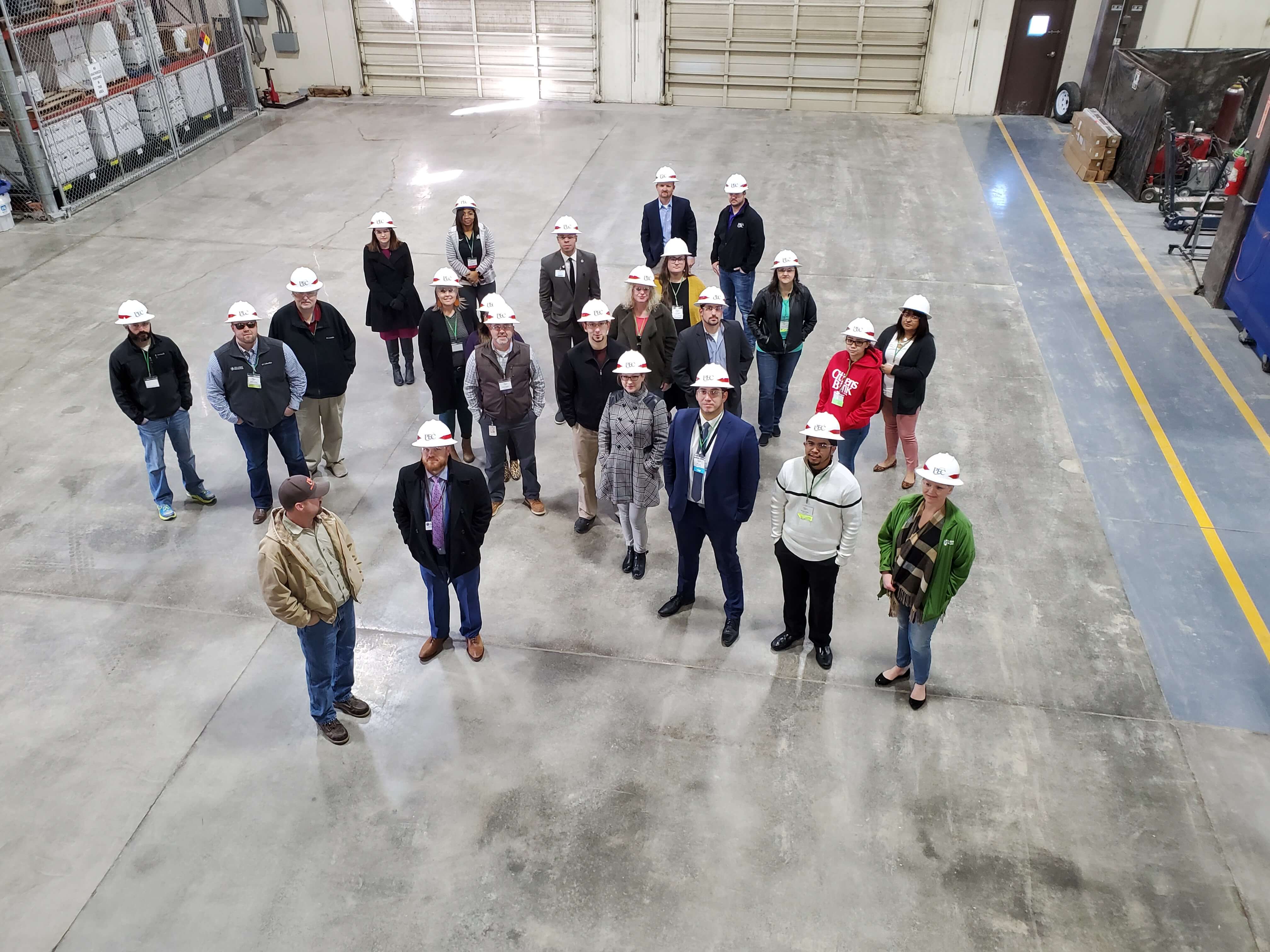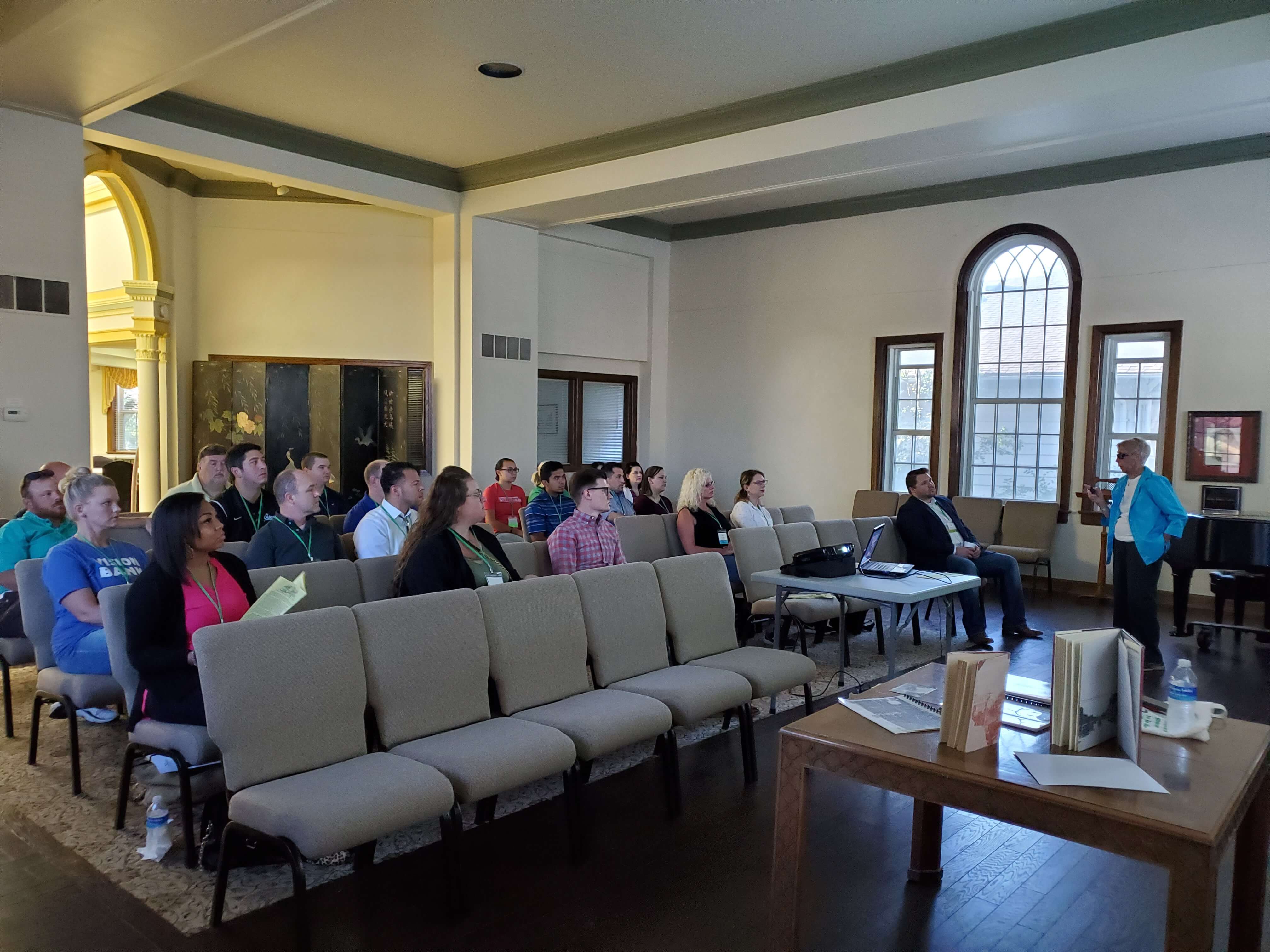 Leadership Ada is a program offered by the Ada Area Chamber of Commerce to members and non-members comprised of a series of educational sessions covering a multitude of issues facing the community.
Since 1985, the program has been identifying emerging leaders in our community, giving them a better understanding of the nature of community leadership, and putting them on the path to greater community involvement.
Over the course of the nine month program, attendees will be educated on community and civic leadership, community relationships, and the complexities of the community. Through the program, you learn about the history of Ada and the infrastructure of our community, network with business leaders, and develop friendships that will last a lifetime.
Leadership Ada 2023-2024 Class Roster
Sunnie Baker, Ecosystem Digital Content Manager, Ada Jobs Foundation
Alayna Benedict, Marketing Coordinator, The Chickasaw Nation
Brinley Blankenship, Senior Relations Banker, Simmons Bank
Ashlee Day, Senior Communications Officer for Culture and Humanities, The Chickasaw Nation
Preston Draper, General Counsel, C.L.E.E.T.
Christina Franklin, Owner/Broker, Spirit Realty Group
Joshua Franklin, Owner/Broker, Spirit Realty Group
Cole Hackett, Tribal Communications Manager, The Chickasaw Nation
Neil Hodges, General Manager, Culligan Water
CJ Johnson, Senior Manager, Social Media, The Chickasaw Nation
Hollie Kosemund, Assistant Director of Member Services, People's Electric Cooperative
Brett Lamb, Career Advocacy Manager, The Chickasaw Nation
Casey Mankin, Regional Foundation Coordinator, Mercy Hospital Foundation
Jessica Melton, Agency Producer, Neighbors First Insurance
Jaley Netherton, Marketing Assistant, Vision Bank
Bralynn Panoske, Assistant Manager, Starbucks
Charlesey Poe, Director of Cultural Tourism, The Chickasaw Nation
Richard Rambo, Branch Manager, Citizens Bank Ada
Lori Rico, Foundation & Corporate Grants Manager, The Chickasaw Nation
Hope Robertson, Senior Relations Banker, First United Bank
Troy Stanberry, Senior Communications Officer, The Chickasaw Nation
Matt Stephens, Accelerator Manager, Ada Jobs Foundation
Brad Trekell, Senior Accountant, People's Electric Cooperative
Michael Tuley, Industrial Safety Coordinator, Pontotoc Technology Center
Stormy Vanderveen, Branch Manager, AVP, Vision Bank
Linsey Ward, Operations Representative, People's Electric Cooperative
Jennifer Wells, Lead Senior Manager of Client Services, Mercy Hospital
Kimi Whipple, Personal Banker, Oklahoma Heritage Bank